For as long as I can remember I've wanted a peacoat. They're so classy! But, and I'm not going to lie to you, I'm so darn cheap, I couldn't ever justify spending the money to buy one. Blah. A few months ago however, my darling neighbor brought over a bunch of super cool vintage patterns. I squealed just a little when I pulled this one out of the bag! I actually really like the skirt too but one project at a time right? Psh.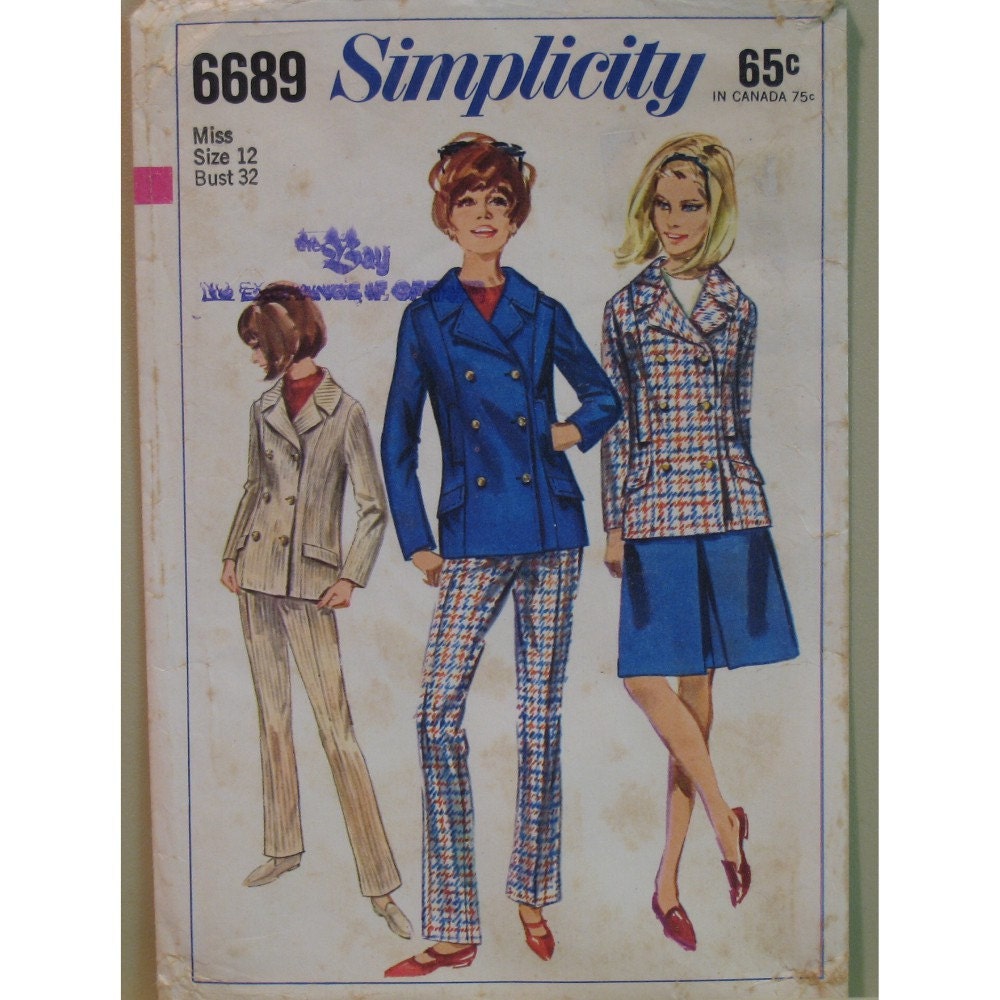 This is why I love to sew! I can't even express how tickled I am with the finished product and I even learned a new technique along the way: bound button holes! So that was very exciting. Husband of course was speechless, and just kept applauding my bound button holes.
Husband did no such thing and couldn't understand why I was hopping around with
joy at my new found skill.
Oh well.